D. Wade Clapp, MD
Multi-Principal Investigator, Indiana University School of Medicine
Dr. Clapp is the Richard L. Schreiner Professor and Chairman, Department of Pediatrics and Professor of Microbiology at Indiana University, and a member in the Tumor Microenvironment and Metastasis Program in the NCI-sponsored Indiana University Melvin and Bren Simon Cancer Center. He was formerly the Director of the IU MSTP and the pediatric physician-scientist development program at Indiana University.
A major effort in his laboratory is understanding the genetic, biochemical and cell-cell interactions that lead to the genesis and progression of plexiform neurofibromas that are often congenital in origin and become clinically apparent in babies and young children. Given the intractability of targeting Ras directly, the laboratory has focused on genetically disrupting components of the Ras pathway, using mouse genetics and subsequently by pharmacologic inhibition. Molecular targets that have been identified in the lab as having a significant therapeutic effect are then moved forward into phase 1 and phase 2 clinical trials. Dr. Clapp has prior experience in leading large, multi-institutional grants. Dr. Clapp is also a PI in both neurofibromatosis-focused preclinical and clinical consortia which will facilitate collaborations with the translational research goals involved in this program.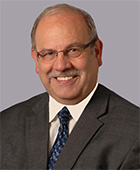 Kevin M Shannon, MD
Multi-Principal Investigator, University of California, San Fransisco
Dr. Shannon is a pediatric hematologist/oncologist and the Auerback Distinguished Professor of Molecular Oncology in the UCSF Department of Pediatrics. He is an American Cancer Society Research Professor. Dr. Shannon has held numerous leadership positions at UCSF, including Interim Chair of Pediatrics and Director of the UCSF MSTP. He is currently Director of the UCSF Physician Scientist Scholar Program.
Dr. Shannon has conducted basic and translational research in normal and leukemic hematopoiesis for the past three decades. His laboratory was the first to show that NF1 functions as a tumor suppressor gene in human cancer by negatively regulating Ras signaling, and subsequently identified somatic NRAS, KRAS, and PTPN11 mutations in JMML. The Shannon lab discovered germ line KRAS mutations as a cause of Noonan syndrome, another common Rasopathy. His group has engineered mouse models of early stage and advanced human hematologic cancers driven by NF1 inactivation or by endogenous oncogenic KRAS and NRAS expression, which they have utilized to perform biologic and translational preclinical trials focusing on elucidating mechanisms of response and resistance to conventional and targeted anti-cancer agents. Like Dr. Clapp, Dr. Shannon leads a component of an ongoing neurofibromatosis focused preclinical consortium that will facilitate collaborations with the translational research goals involved in this program. Dr. Shannon oversees the DRP and CEP components of the DHART SPORE.